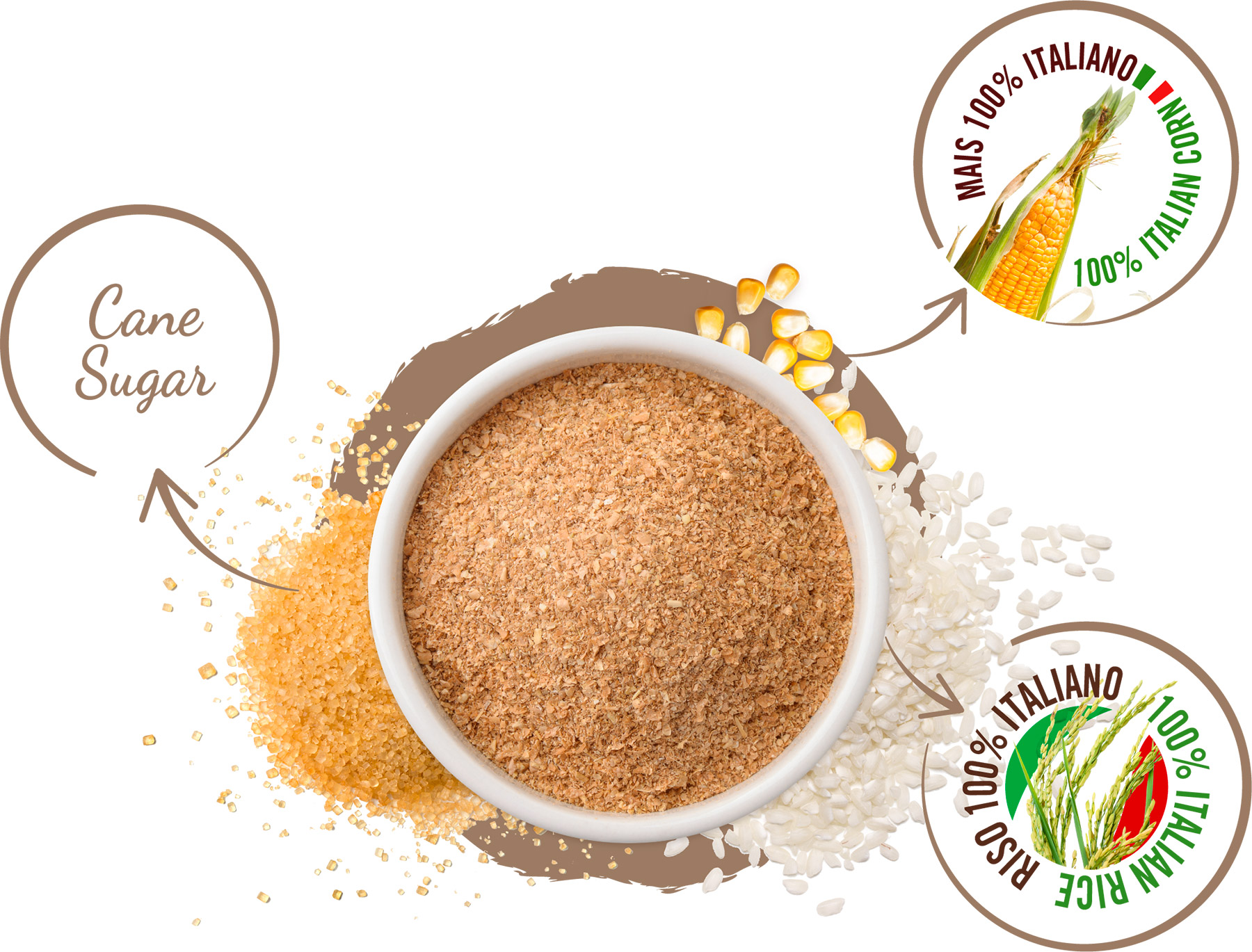 GLUTEN-FREE MULTIGRAIN FLAKES WITH CORN AND RICE FROM ORGANIC FARMING. VERY RICH IN FIBRE, SWEETENED WITH BROWN SUGAR.
THEY ARE THE PERFECT BREAKFAST TO HAVE THE RIGHT ENERGY TO START THE DAY WITH FIBRE!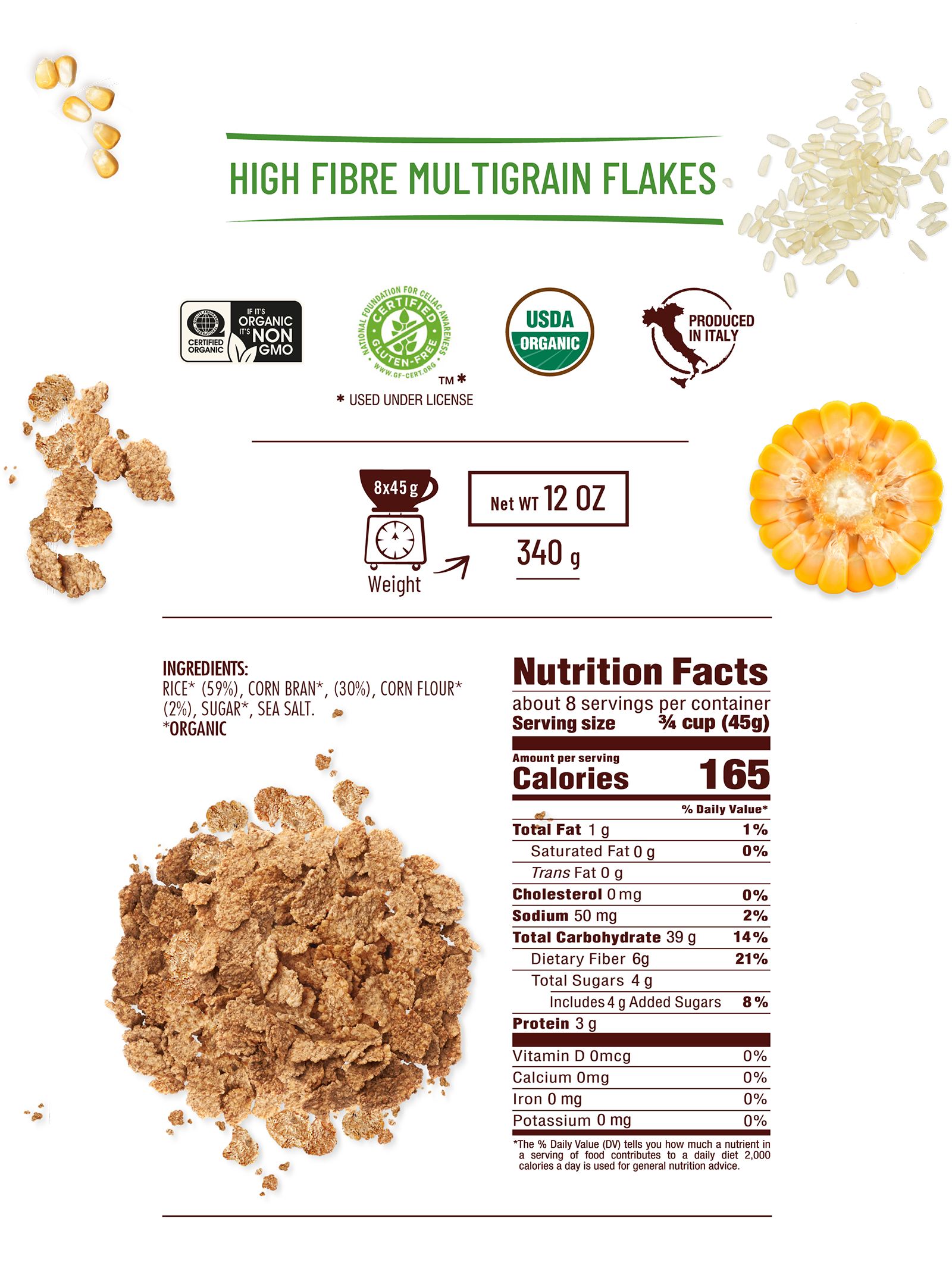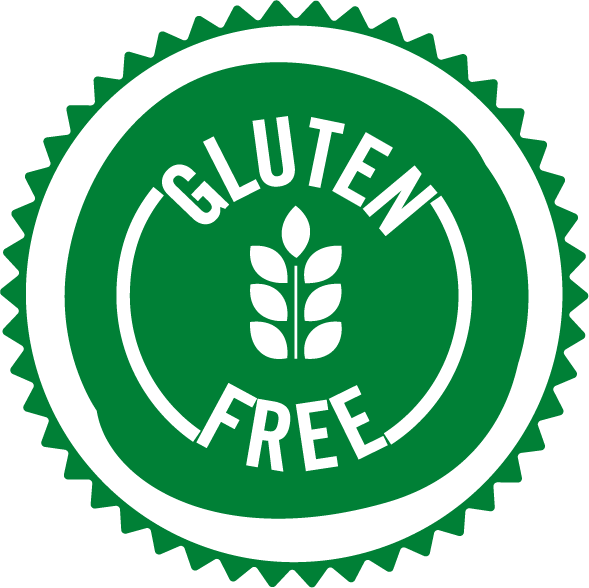 IN RECENT YEARS, MOLINO NICOLI HAS DEDICATED A LOT OF TIME AND EFFORT INTO DEVELOPING ITS ORGANIC AND GLUTEN FREE PRODUCTS.
MADE FROM INGREDIENTS CAREFULLY SELECTED FROM ONLY LOCAL ITALIAN FARMERS IN ORDER TO MEET THE GROWING NEEDS OF OUR CONSUMERS, WHO APPRECIATE WHOLENESS THROUGH NATURAL NUTRITION.
Try the Vitabella line of Organic & Gluten free
breakfast cereals